SQUISHY? SOFT! COLD. GREEEEN. JUICY. 
Playing with our food is often frowned upon but it is actually a great way to allow children use their imagination to explore unfamiliar foods, such as fruit and vegetables, in a non pressured environment. Allowing children to engage more intimately with their food can create positive experiences to help maintain a healthy and balanced diet.
In the UK, today nearly a third of children aged 2 to 15 are overweight or obese [1]. Children aged 4 to 10 years should have no more than the equivalent of 5 to 6 cubes of sugar each day, but are consuming on average 13 cubes. This means they are on track to consume around 4,800 cubes of sugar by the end of the year, more than double the maximum recommendation [2]. Food and nutrition play a huge role in not only our physical, but our brain health too. Food IS medicine!​​​​​​​
[1]Health and Social Care Information Centre (2015) Health Survey for England 2014 
[2] Public Health England, 2018 - https://www.gov.uk/government/news/children-consume-more-than-a-years-worth-of-sugar-in-6-months
[ View the Foreground Research Report:
Here ]
​​​​​​​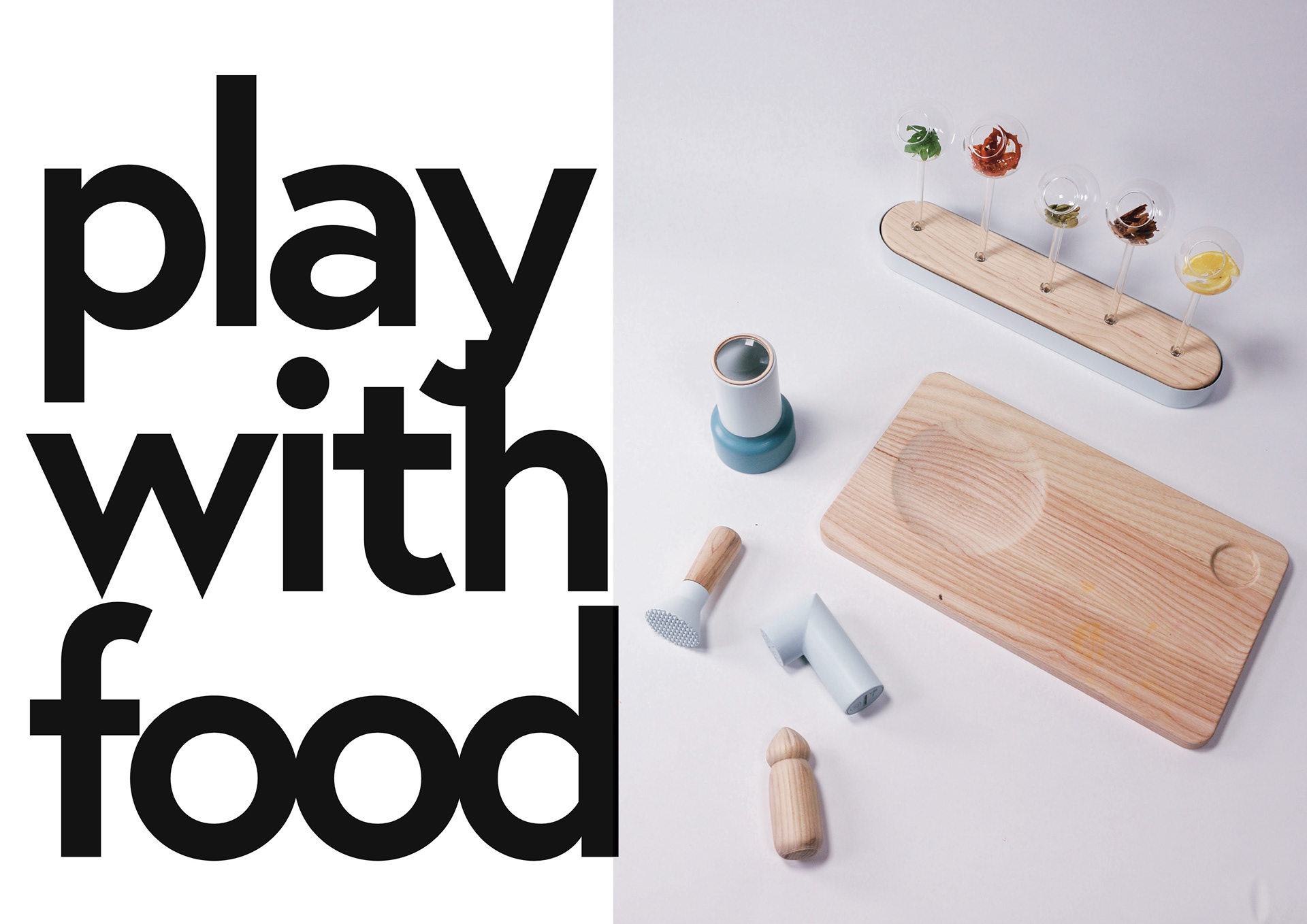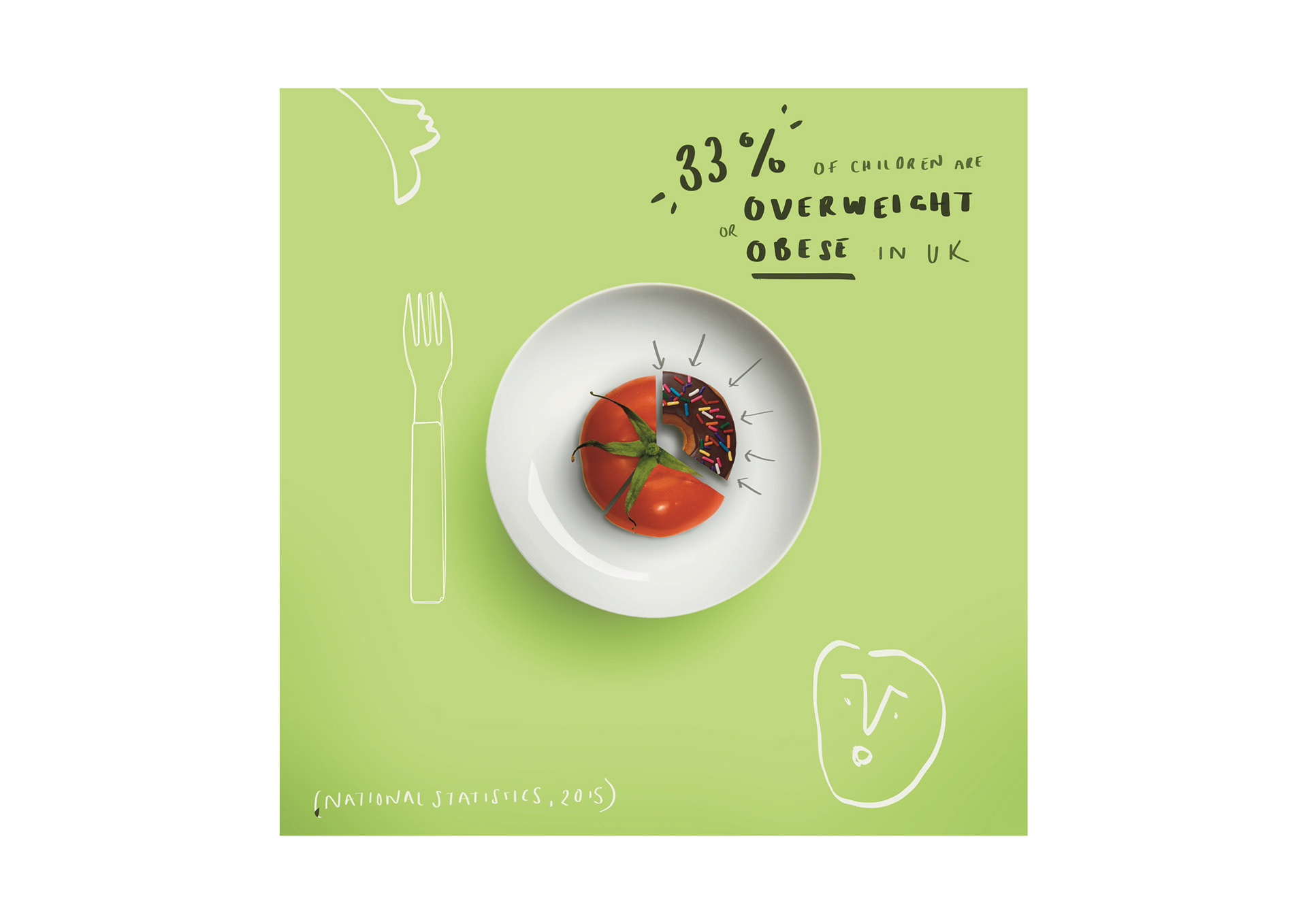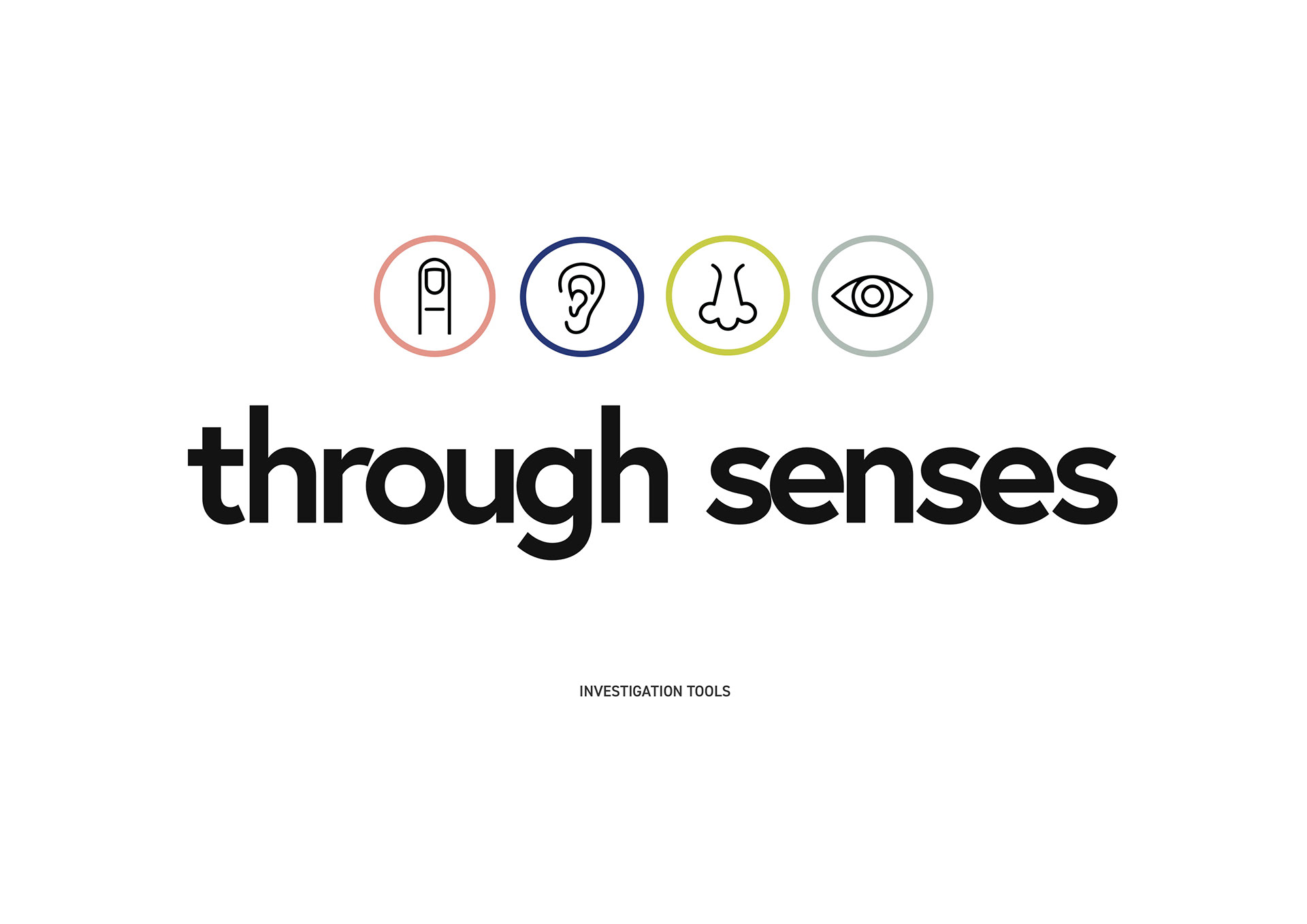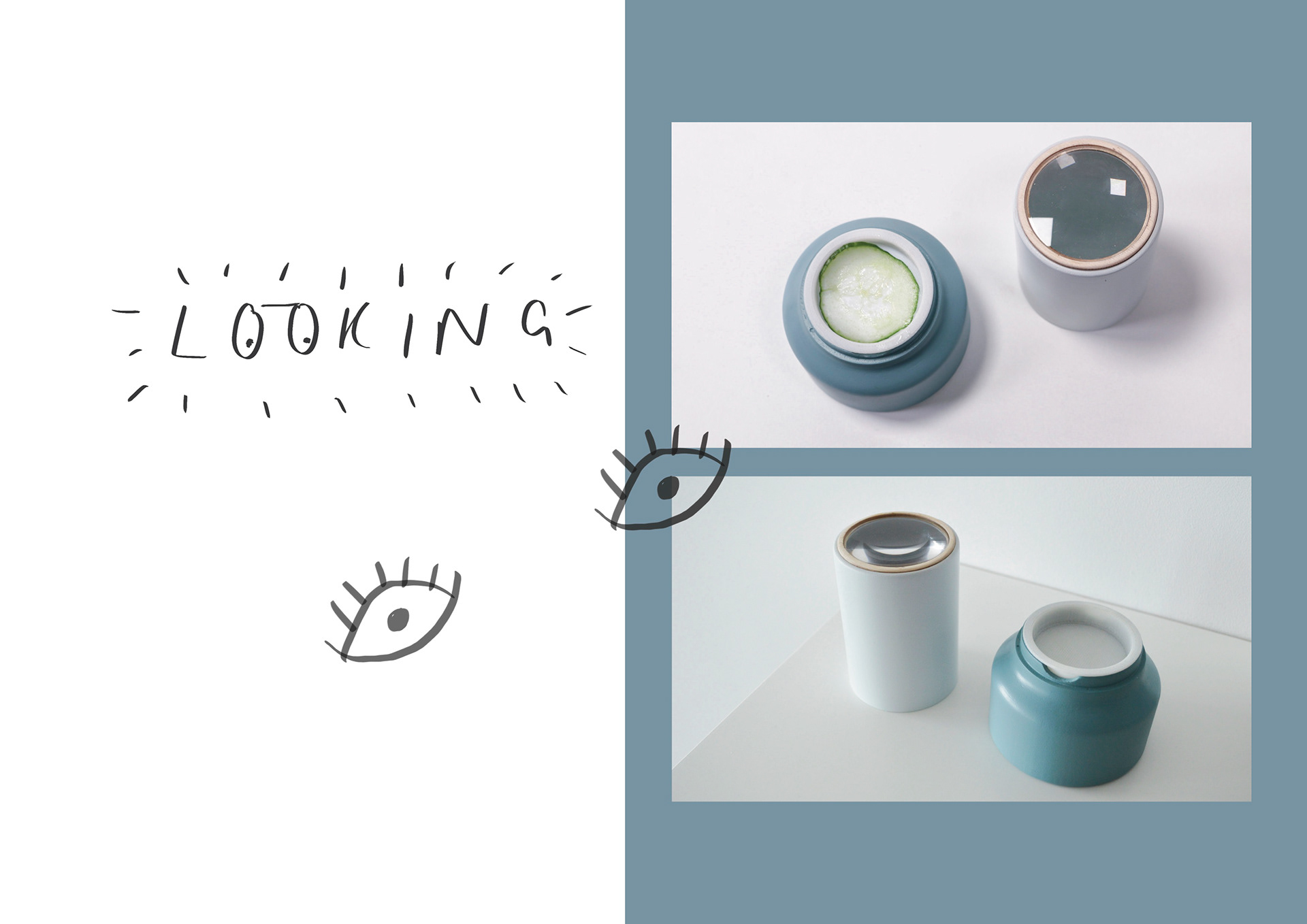 SIGHT : The Viewer
A magnified viewing device, which is back lit so you can really get up close and personal with the food. Best foods: Cucumber, Radishes, Sugar Snap Beans, Lemons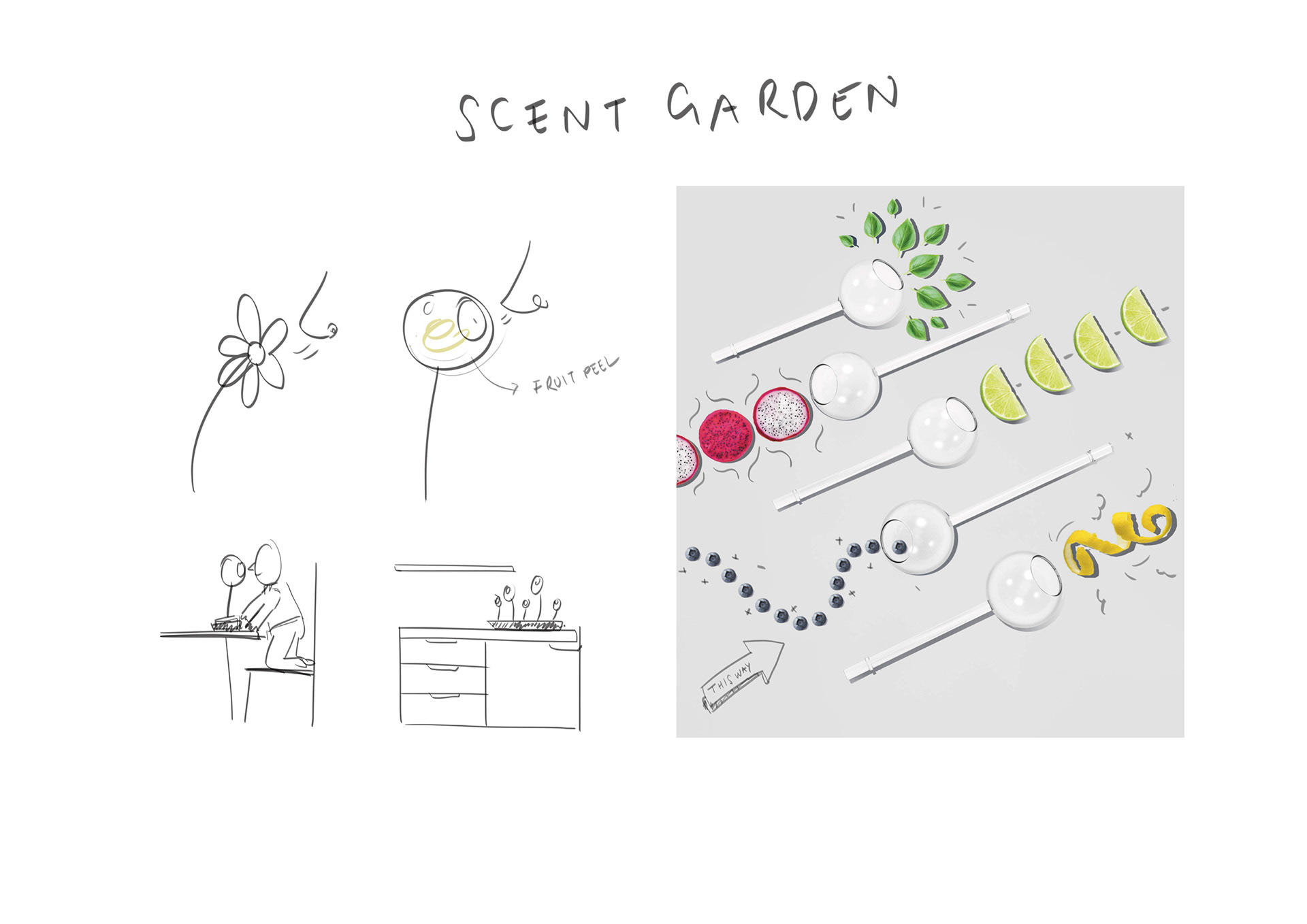 SMELL : Scent Garden
Display your spices, don't hide them in a draw! These glass stems hold the hollow spheres which are to be filled with tasty smells. The spheres capture and lock in the smells. The extended stems make for a perfect height for smelling at the table. 
Best foods: Spices, dried fruit peels and fresh herbs.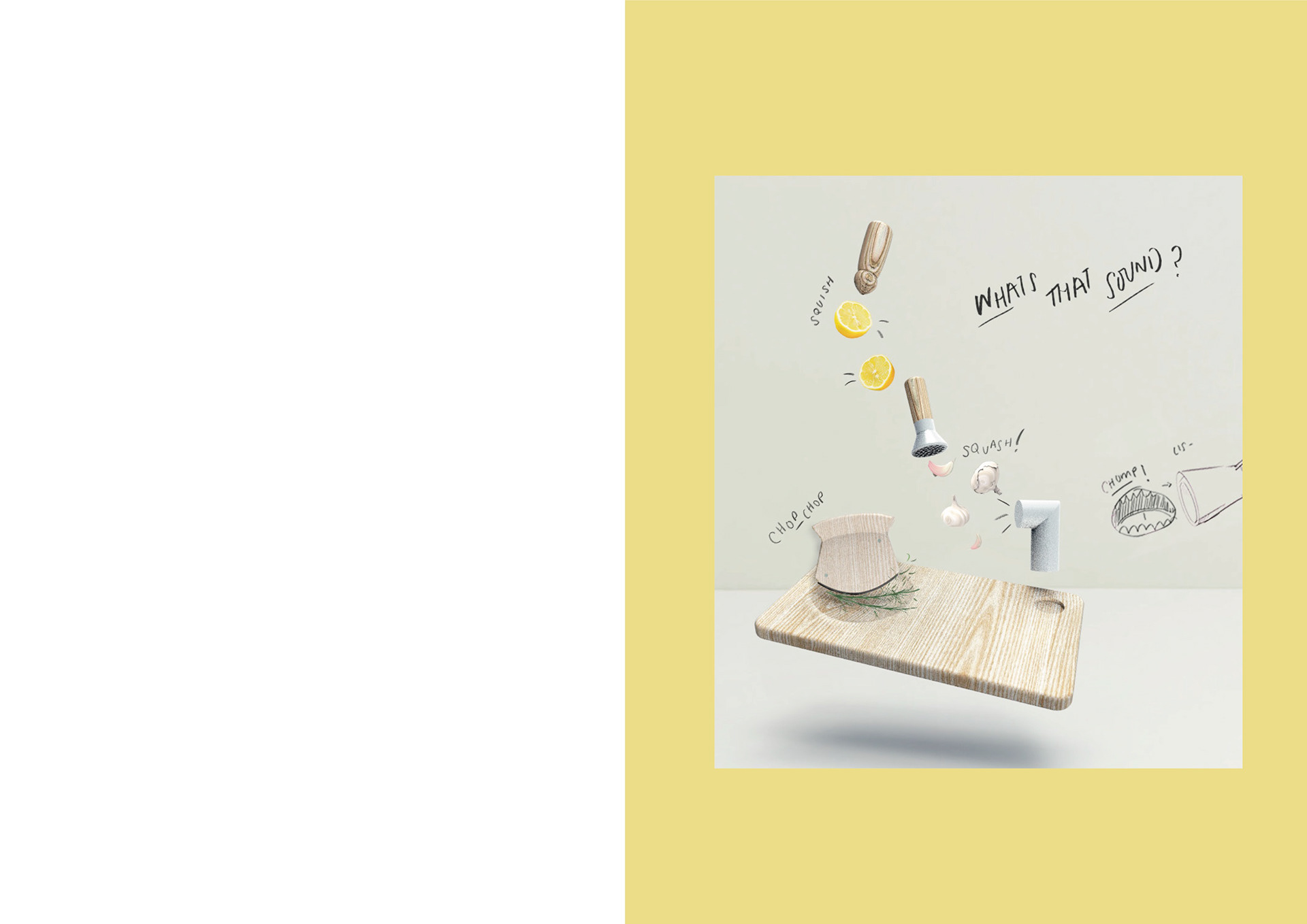 HEAR : Soundscapes
Get messy! The small 'Echo' device is housed in the right hand corner of the chopping board. Ready to replay any sounds you have just made using the tools; Squasher, Squisher and Chop.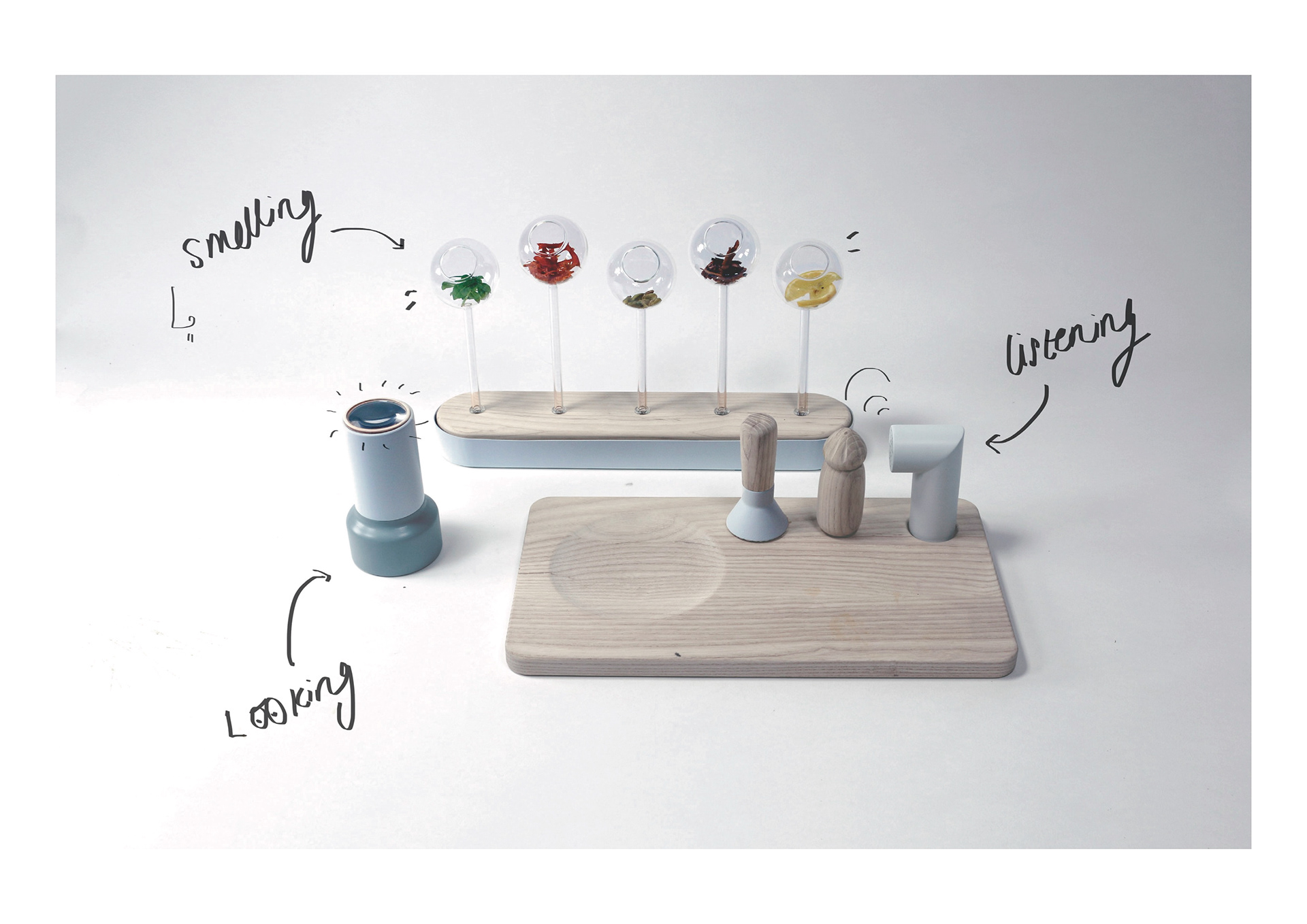 Designing tools to help children to use their senses has been an enjoyable process. Food is an exciting medium to work with and I feel 'The Food Sense' series has made a new approach to how we interact with our food.
The topic founded through the foreground report, lead to some quite negative outcomes. I wanted to make sure that the project did not become a product which dictated the way people live their lives.
However there was a clear issue of becoming very disconnected to where our food has come from. This reinforced the desire to use as natural or tactile materials where possible.
Hopefully I believe I have created a platform to allow children and parents to explore, create and spark a curious approach to food, particularly fruit and vegetables - which are a well known difficult one for children. 
The tools are supposed to support a non pressured environment, as there is no definitive end to end process in the use of the tools. It is as much of a learning tool for parents as well for children as they are exploring things together. Encouraging conversations to be had about what foods they have in front of them, and how they might make the ingredients of a meal.
All the products slow you down and promote a sense of mindfulness. Reconnecting with the present. 
READY?
SQUASH. SQUISH. LOOK. SNIFF!